The Children's Centre is located on the University of Nigeria campus, at the corner of Jamie Brooks and Obukpa Roads. Though it is the project of a voluntary association, it is part of the University Master Plan. The building housing the Centre forms part of the alumni contribution to the University endowment plan.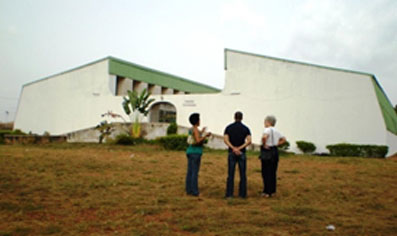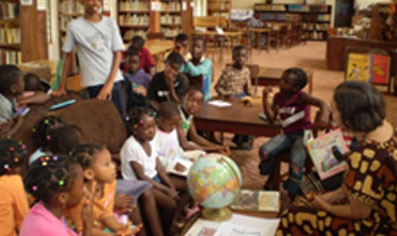 The Centre is housed in the Madam Hulder Iwuanyanwu Building, donated by Chief (Dr.) E. C. Iwuanyanwu, an alumnus of the University of Nigeria, in memory of his mother. The building consists of two wings separated by an open courtyard. The south wing houses the library, with a large reading room and a workroom, while the north wing consists of a large hall, offices and a small kitchen.
To the west of the building is the area for playground facilities, including the Uju Ubagu pavilion, two tortoise play sculptures, and climbing gyms, as well as the Chukwudi Tobenna Douglas Azikiwe children's football field. The area to the north is reserved for future expansion, while the south side of the building is for parking.