Younger users enjoy an expanded area for toys and play as well as the picture book collection. This includes a puppet collection, construction toys such as Lego, a corner for domestic and dramatic play, jigsaw puzzles and indoor games such as ncholokoto (ayo), scrabble, draughts and chess.
Fiction is selected on the basis of relevance and quality, while selection criteria for nonfiction emphasize a balanced collection of titles in the sciences, social sciences and humanities, with emphasis on books relevant to African culture and environment.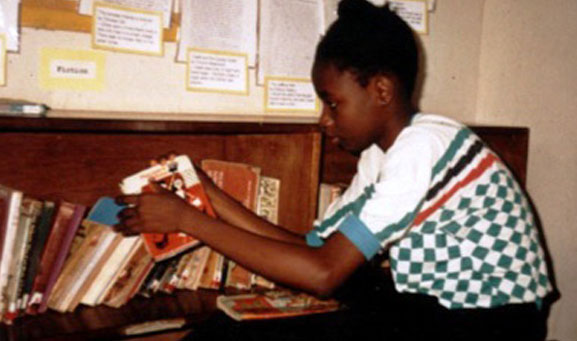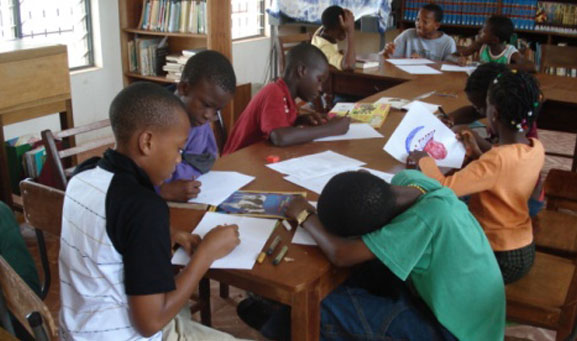 The reference collection is made up of basic reference sources suitable for children, nonfiction titles with African background and a vertical file collection of pamphlets and clippings from Nigerian periodicals. Audiovisual resources include picture and map collections and electronic multimedia. The library has computer facilities, a multimedia projector and Internet connection.
African Children's Literature Research Collection(ACLRC)
aims to provide a comprehensive collection of Nigerian children's literature and a selection of literature from other African countries. It includes a second copy of each title of African children's literature. The ACLRC is housed in an alcove donated in memory of Prof. (Mrs.) Edith Ihekweazu. Research studies making use of this collection can be found under Publications.